Pictures

Shows the small top case I added for tools, rear tube, tire changing gear and air pump. Easily unbolted if not wanted, stock rack and toolbox is still under it.



This is a close up of the dent in the tank on the right side, toward the front.



(Picute is turned 90 degrees - top = right side) The bike is wired for an electric vest, and has the juice to run it (checked with multimeter). Includes an in-line 10A fuse, and an external switch you can see in the picture.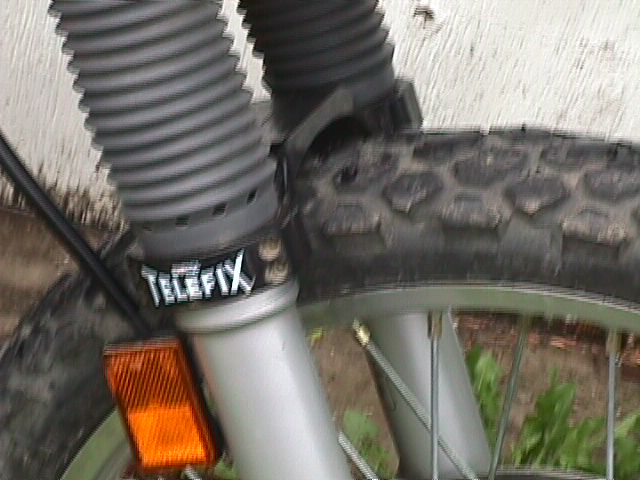 This helped the handling and tracking a lot. Chosen because the stock rubber gaiters can be retained - and it's German, must be good.



Bridgestone Trail Wing 22 rear has about 1000 km, lots of life yet.



Comes with factory tall windshield as well.



Added a headlight rock screen too.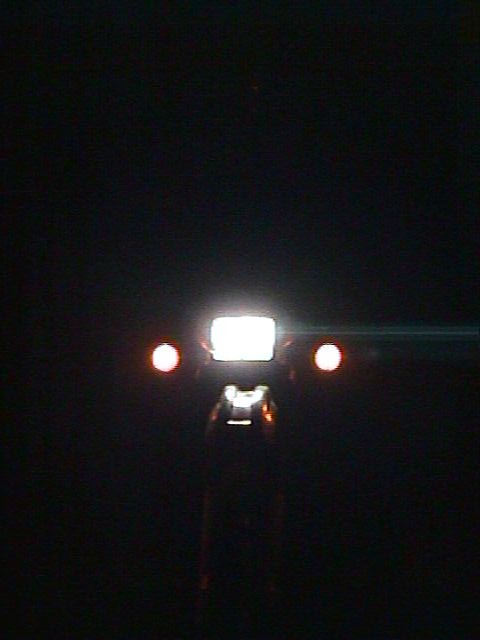 Converted the stock turn signals to dual-filament types to have running lights. I figure it increases visibility day and night (easily switched off if not desired). Standard 1157 bulbs are used, avaialable at any gas station.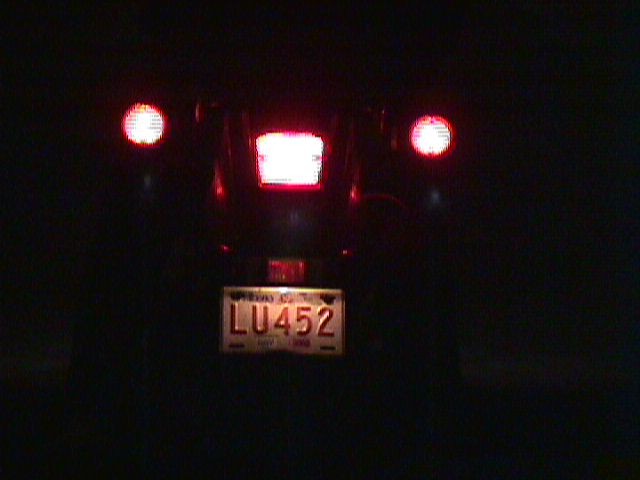 The locating knob on the left rad cover broke off. Repaired as recommended by drilling through and bolting on with nylon bolt. Could be painted to match tank.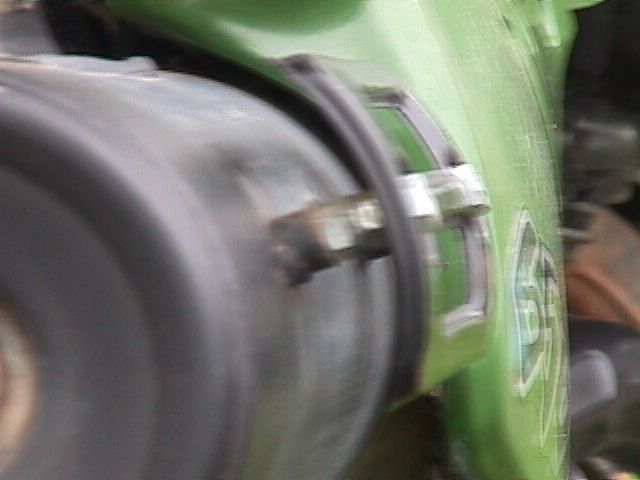 I spaced the stock heat shield out a little further with longer bolts. It's enough to keep the bags from melting, and more discreet than aftermarket items.



A more rugged Moose shifter has been installed, also has a better design of folding tip.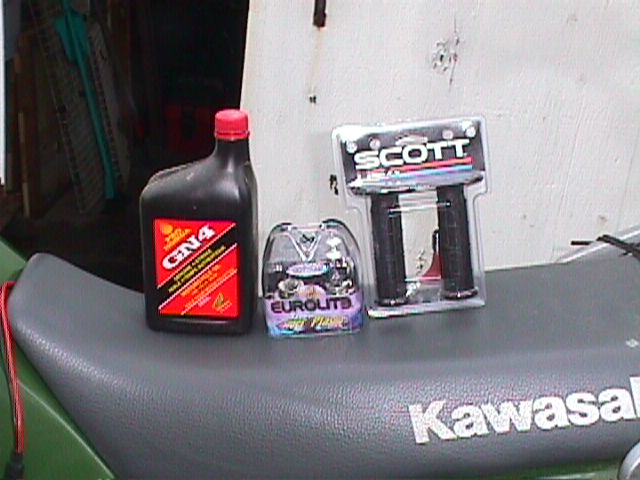 A few other items you get: a new set of grips I won in a draw and an extra H4 (brighter) headlight bulb. The oil is just to show I used m/c oil in it. BR>


The saddlebags - just a basic set, not water proof, but holds enough for a day on the trail and straps on firmly in four places.